Welcome to Our Company!
If you are looking for perfect IT services for your business, you will find them here!
Our established team specialize in helping organizations maximize their ROI through technology. From computer maintenance to developing high performance Websites, we strive to provide measurable results to our clients.
Basic Services
Web developmentLooking for a good website for your business, you will find experienced team of web-developers here.
Internet marketingIf you are looking for Internet marketing services, we are glad to offer our services
TechnologyIf you have problems with computers and equipment, we can help you.
More services
CNET Reviews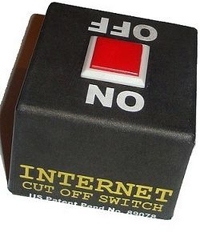 A Beautiful Mess (iOS)
Sat, 18 May 2013 07:03:12 GMT
Editor's Rating:
User Rating:
Good:
A Beautiful Mess
has an intuitive interface for adding stylized text, borders, and doodles on your photos. You can quickly share your work with social networks.
Bad:
As a photo editor, the tool set is lacking with only a few filters. In-app purchases add up to 10 dollars more after your initial 99 cent purchase.
Bottom Line:
If you are part of the target audience for the A Beautiful Mess Web site, this app may appeal to you, but if you're looking for a strong photo editor, you should look elsewhere.
[Read more]